Renowned for miles of golden sand, crystal blue waters and Atlantic surf, the beaches around Vejer de la Frontera are some of the best in the whole of Spain.
We've put together a guide to a few of the best Cadiz beaches, where you can spend a day relaxing in the sun or watching the sun set over the horizon…
El Palmar Beach
Just a 20-minute (15km) drive from Casa La Siesta, it's easy to spend the entire day at El Palmar. With miles of soft, golden sand, it's the perfect place to find your own space and get away from it all for a while. During July and August El Palmar has a fun vibe, with low-key beachclub-esque bars with live music and DJs. Relaxing, long beach days will work up an appetite (particularly as the surf at El Palmar can be lively), and there are some decent seafront bars and restaurants to choose from for a spot of lunch, or kick back with a sundowner as the sun slides into the ocean.
Feeling adventurous? Why not try some surfing during your visit? You can use escuela de surf el Palmar Kotadalu or try escuela de Surf el Palmar.
Zahora Beach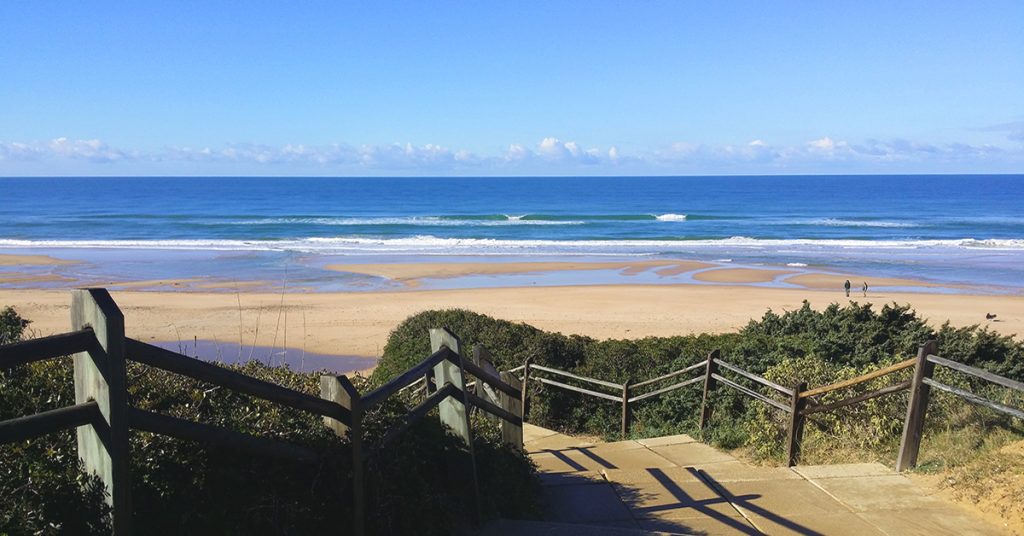 Again only a 20-minute drive away, (further down the coast from El Palmar beach with the lighthouse of Trafalgar to your left) Zahora is a narrow but beautiful golden-sand beach. On the right side of the beach is a small grassy hill, making it an ideal picnic spot all year round. Handily enough, there are two car parks nearby, parking Playa de Zahora and parking La Jungla.
Bolonia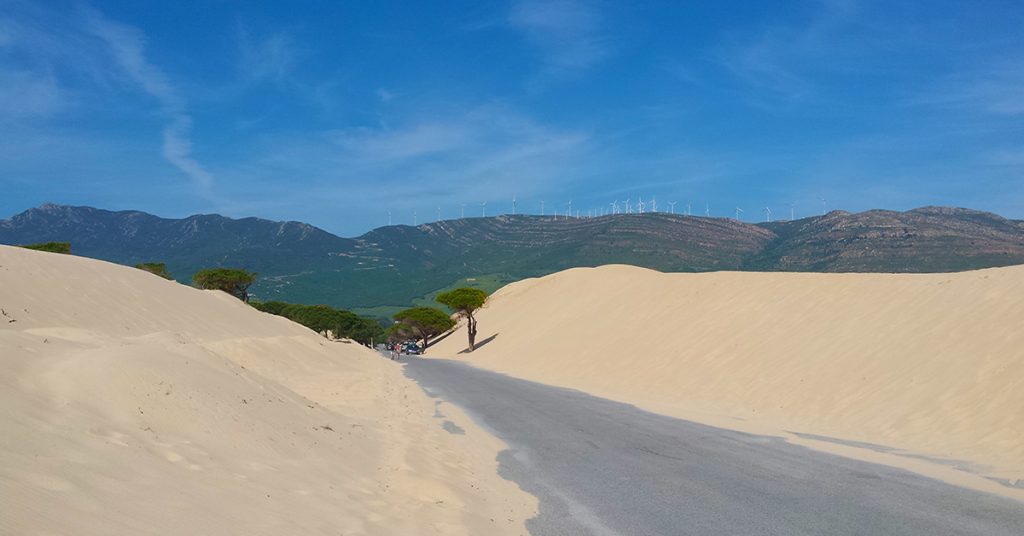 Bolonia is a little further from Vejer, at around a 45-minute (40km) drive away. But it's well worth the extra time in the car, as it's one of the most picturesque beaches in Cadiz. The beach merges with white sand dunes and pine trees, creating a beautiful setting for both relaxing beach days and long walks.
Fuente del Gallo
With Atlantic waves crashing onto golden sands overlooked by cliffs, Fuente del Gallo boasts natural beauty in a wonderfully picturesque location. A 30-minute drive (24km) away, you can easily spend just a quick morning or afternoon here topping up the tap before driving back to the Casa.
Conil de la Frontera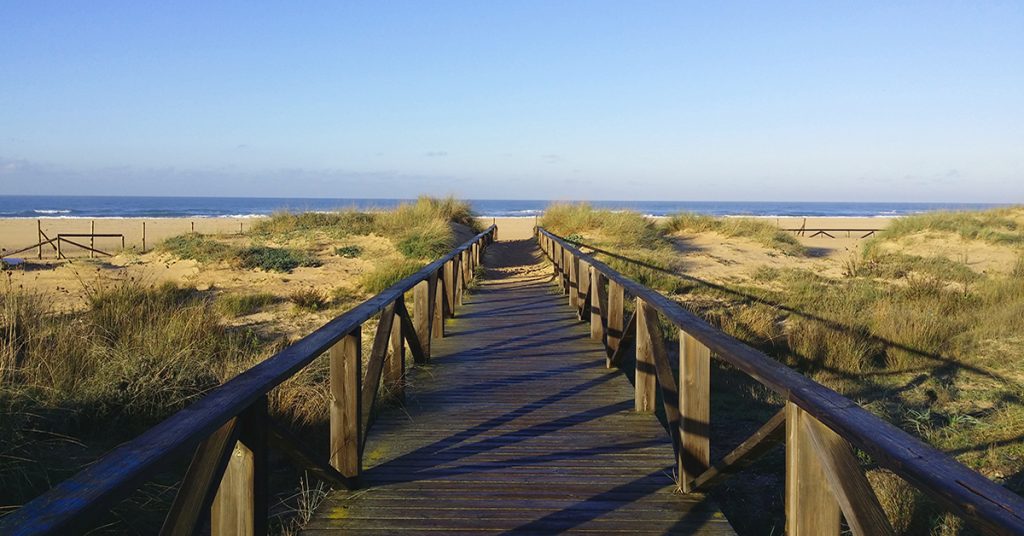 A small yet lively beach town, in summer Conil's seafront is lined with tapas bars and nightlife. The beach itself boasts rich, golden sand and a beautiful view of the white village behind you.
Los Caños de Meca
Just around the point of the lighthouse of Trafalgar, this smaller beach is only a half hour's drive away from the hotel, and is well-known for its surfing and beautiful tree-lined cliff face.
Playa de Valdevaqueros, Tarifa
Just a little under an hour's drive (55km) from Casa La Siesta you'll find yourself on one of the best beaches in Cadiz Province. Bordered by long stretches of white sand that open out onto views of Morocco, whether for wind surfing or lazy days stretched out on the sand, Valdevaqueros beach, and the beaches around Tarifa, generally, are a must-visit.
Like our pick of the best beaches in Cadiz and looking for a beautiful boutique hotel nearby?