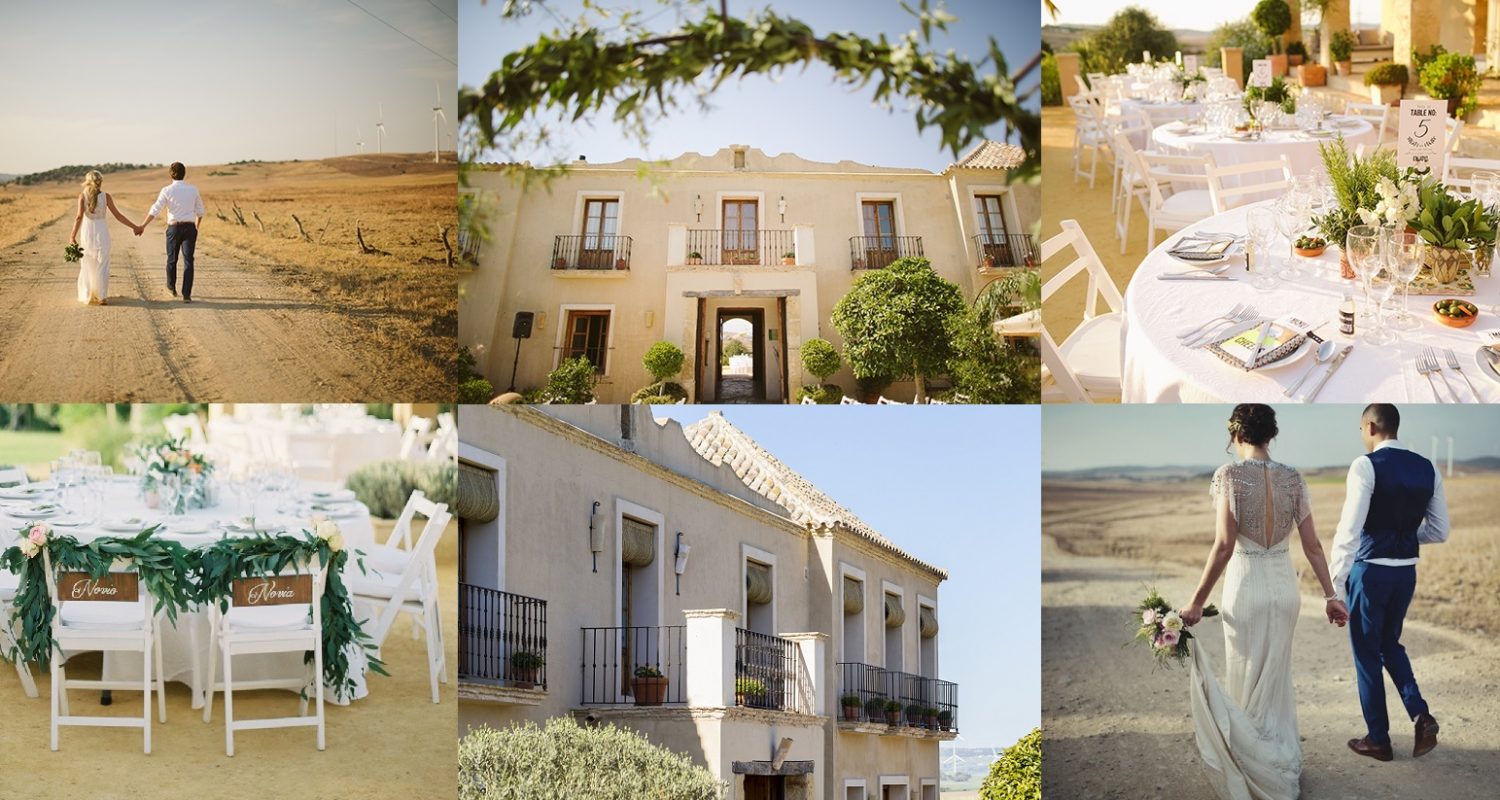 Weddings at Casa La Siesta
Your Dream Wedding in Spain
Casa La Siesta is a magical setting for a wedding in Spain. The exclusive hire of our stylishly decorated country house as your venue will lead to a uniquely beautiful and utterly unforgettable wedding day for both you and your guests.
Enquire today
The Venue
With stylish décor, pretty gardens and courtyards plus excellent service and delicious food, Casa La Siesta is the perfect wedding venue for up to 110 guests.
There are no packages or deals, only our commitment to delivering exactly what you want on your most special day. The Casa's interiors have received rave reviews from the likes of ELLE and Red magazines, The Times and The Telegraph, and we have also won the prestigious Conde Nast Gold Award for the last five years.
See prices
Your Day, Your Way
Bespoke Wedding Planning
There are no packages, we simply help you create the wedding that's bespoke to you and your partner.
Casa La Siesta is ideal for those seeking a truly authentic and unique wedding in Spain. We work hard to exceed expectations by curating the perfect memorable wedding which truly reflects your individual style.
Our wedding planners have an enviable little black book of luxury services and contacts. We aren't short of unique, inspiring and beautifully executed ideas to make your wedding truly unforgettable.
Contact Our Wedding Planner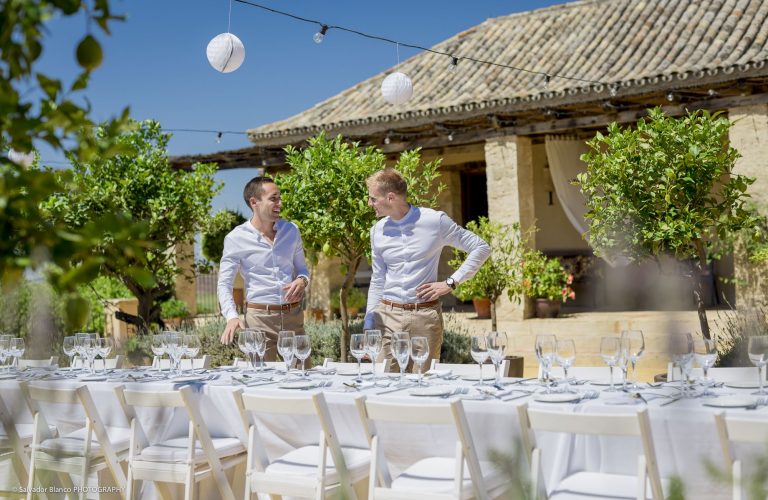 The Ceremony
Whether you've got your heart set on a personal civil or humanist ceremony at the hotel, romantic beach nuptials or a traditional affair in a beautiful old church, we make getting married in Spain legally easy.
Your ceremony can be held outdoors at the front of the house with a romantic flower-filled, arched aisle, or for a small wedding our grassed rose garden is an intimate and magical location. Alternatively, the gorgeous beach of El Palmar is 15 minutes' drive away or there are two churches within 10 minutes' drive of Casa La Siesta to choose from: Santuario Virgen de la Oliva and Iglesia Divino Salvador.
Eating & Drinking
Exquisite food, locally sourced produce and perfectly paired wines - these are the hallmarks of a Casa wedding meal.
Consistency in quality is what we pride ourselves on. Wedding day champagne breakfasts and groom's brunches, wedding reception canapes, pre- and post-party BBQs, dawn snacks and, of course, the main wedding meal itself... from start to finish we can cater to whatever you have in mind.
Our Menus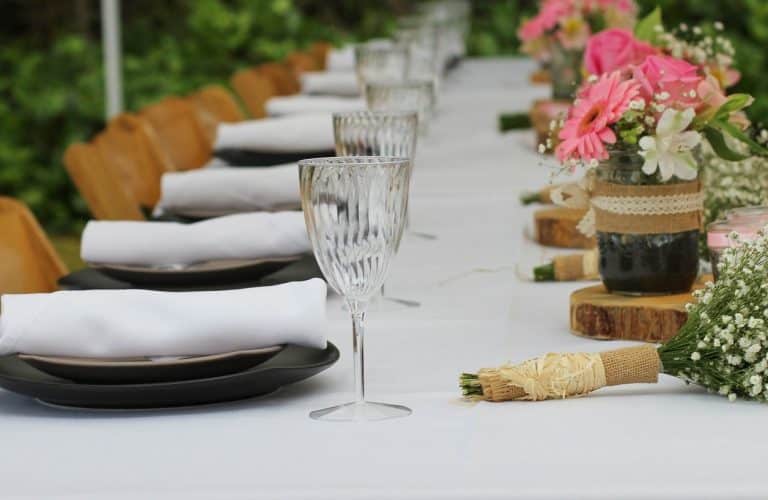 Wedding Flowers & Decoration
To create a truly personal wedding the devil's in the detail, and our wedding planners bring craft and flair to all the little touches that set the perfect tone and style.
Whether it be rustic wild flowers, romantic roses, traditional Lily of the Valley, fashionable succulents or bohemian feathers, we can work with you to reflect your sense of style. Our team create beautiful bouquets, luxurious floral arrangements, storytelling displays and table dressings that will take your guests' breath away.
Entertainment
The sunsets, the lavender-filled courtyard, the enormous pool, no curfew and no noise restrictions... Casa is the best wedding party venue imaginable. Always pictured the strum of a guitar and the stomp of flamenco feet while your guests nibbled canapes and sipped Cava? Or imagined the sound of a string quartet wafting over the garden before the ceremony? Live bands, DJs, silent discos, circus performers, children's entertainers... Whatever you had in mind for your wedding night party we can arrange it, so everyone can let their hair down after the big day.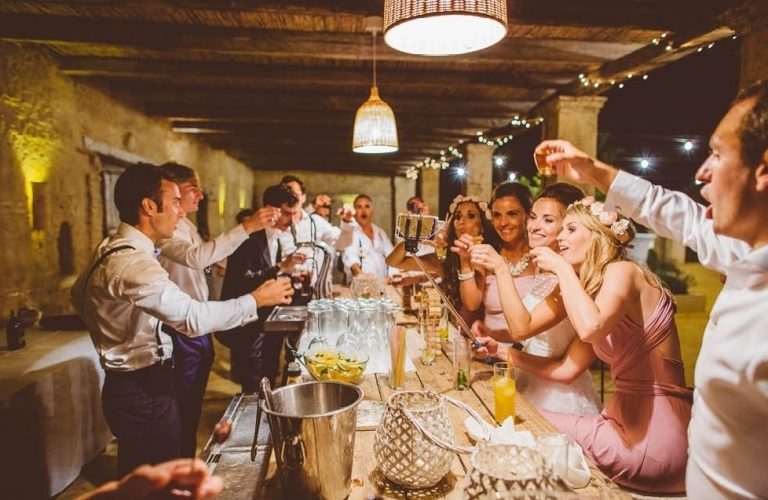 Photography
We're proud to offer some of the best wedding photographers in Spain. You can also call upon the services of a seriously talented video producer or two to capture all the special moments of your special day.
Getting Here
There are a few nearby airports: Gibraltar and Malaga are a little further away with more flights from the UK and Ireland, while Seville and Jerez de la Frontera are nearer with slightly fewer.
See our location
Prices
Casa La Siesta can be hired exclusively as a wedding venue for 3 or 7 days. For more details of prices and what's included in having your wedding with us…
Find out more
Video of Weddings at Casa La Siesta
Things to Do Nearby
Leaving the best, nearly, till last… the location.
The Costa de la Luz is the very definition of a destination wedding location. The hotel is surrounded by things to keep the whole party busy – from day trips to the picturesque white hilltop village of Vejer de la Frontera, atmospheric old wine towns like Jerez and Sanlucar or stunning cities like Cadiz and Seville, to horse riding, cycling, karting and surf days. Or simply stretching out on some of Spain's most beautiful virgin white beaches...
Your guests will thank you for the stay of a lifetime.
Testimonials
What an amazing venue! Something out of a movie scene! Great people, amazing food with the best atmosphere! Loved it & can't wait to come back! Steve Morgan (groom)
Steve and Jade (20-05-2017)
The BEST weekend EVER! We had the most incredible time at Casa la Siesta for our wedding. Elske and the team made everyone so welcome, the food and drinks were wonderful. The most fantastic wedding at the most beautiful venue. Such amazing memories. Can't thank you enough.
Love, Siân & Graham (27-05-2017)
We got married here! Yay! Best few days of our lives. Thank you so much for everything. It was magical and truly perfect. We'll see you soon one day.
Lauren & Ben (The Bride & Groom) (03-06-2017)
Thank you for the most amazing, amazing wedding. Better plus more than we ever could have expected! Thank you all of the staff for the amazing service.
Kerrie + Chris xxx (10-06-2017)
Casa la Siesta – It was all we wished for & so much more. Thank you for the best stay. We will never forget our wedding Fiesta! See you soon we hope!
Hannah & James (17-06-2017)
We can't thank you enough for all you have done during our wedding weekend. The service has been exceptional - and personal, the food delicious and the Casa looked incredible. It has been a joy to share our special day with not just our close family & friends, but also with you all. We can tell you really cared about making everything perfect for us, and it was. All of our guests have said they feel the same. We will be back (our Spanish home) and look forward to seeing you when we do.
Jack & Jon (8-10-2017)
Thank you for helping us with the wedding of our dreams. It was even more incredible that I could have ever hoped for… It was simply perfect! Hamish and I (& our family) have made a pact to come back for our 5 year wedding anniversary. And probably many more.
Kaniz & Hamish